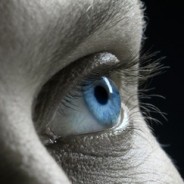 EMDR is a method of therapy that has the client move their eyes left and right while processing painful events and memories.  EMDR stands for eye moment desensitization and reprogramming.  The desensitization portion helps sort out traumatic events to reorganize them in a way that the memory becomes just that, a memory,  instead of being a charged, obtrusive event that keeps disrupting the present.  The reprogramming portion is the brains way of learning helpful ways of understanding and thinking about events that helps us integrate those events into our lives well.
I know that is a lot to digest.  What is exciting about EMDR is that it has been proven in clinical studies that it really works!  Our brain, just like our bodies, needs to be healed of traumas it has experienced.  EMDR helps heal the traumas so our brains work better.
Often individuals will struggle with feeling really triggered by certain events and things in their life and they won't know why.  EMDR can floatback from these feelings in the present and identify the unresolved memories that trigger this reaction today.  Resolving of old traumatic memories helps us react appropriately to today's events.
I have been able to experience EMDR myself and could not believe that anxiety around competency as an adult was rooted in a childhood belief that I should have been able to do something to prevent my dad from dying when I was 12 years old.  Without EMDR I would have never connected the issue and also I find myself much more able to deal with performance anxiety in the present.
EMDR has been proven to be effective in helping alleviate feelings of anxiety, depression, stress, performance anxiety etc.  EMDR is not only for people that have experienced large traumatic events but also for anyone who has at any time in their life felt overwhelmed in a situation.  I am excited to offer all my clients this unique modality to help them with current issues in their lives.  Please see the attached sheet for more information.  EMDR client information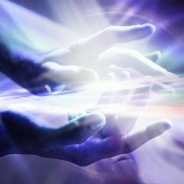 My husband, Gerry and I, have been discussing the miracle of healing lately. Healing seems like such an odd thing when you think about it.  We have a cut or a broken bone etc. and our body miraculously heals itself.  We have become so accustom to the healing and rejuvenation that happens everyday that we really don't notice it.  What I have always struggled with is when healing doesn't happen, or even when it seems to take forever to overcome or heal from something.  Why is that?  It is difficult for me to get my head around why some people seemingly get over colds, flus, emotional upsets so easily, while others struggle for days, months, years on end trying to recover.
I have a friend that continues to try and quit smoking.  She really doesn't want to smoke but even with all her efforts she does not seem able to overcome or heal from her addiction.  It is difficult for her that she hears others ask God to heal them from their desire to smoke and immediately the desire to smoke is taken from them.  How amazing yet how seemingly unfair this seems.  Why would God decide to heal some and not others?  Why would God decide to allow someone to be sick for a long time and have others recovery quickly or not get sick at all?
In counselling, I ask this question as well.  Some people struggle so hard to heal from emotional hurts, yet the hurts seem to persist.  Do we feel entitled to heal?  Maybe.  I know that God promises to dry all our tears on the other side of Heaven. That certainly is the hope we all have but I don't believe he promises to take those tears away on earth.  However, I know that he does promise to be here and to comfort us.  Maybe that is all we can really expect.  We always have hope but maybe the hope in us to heal has to be given to God and we have to submit to his timing.  Boy is that hard to do!
In the end I do know this:  God loves us and wants the absolute best for us.  We may not always understand why we have to go through the things we do but if we can hold onto this truth then let healing come when it will come.  In the mean time I will continue to praise God for his gift of healing and his love and compassion for us.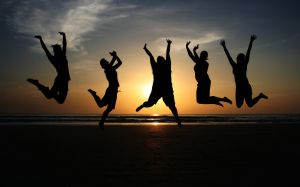 I am so excited and pleased to launch this new website for Cascade Christian Counselling!  When you do a project like redesigning a website it always takes time and energy to think through the design aspects and also what to say that will make our mandate and goals clear as an organization.  Because of that, I feel really attached to the project and to be truthful proud of the site.  I hope you get a chance to read through the site.  Our goal  is that it is easy to navigate and clearly helps answer those questions you would come to a website to have answered!
As the new director of Cascade, I am really excited about this new year.  My hope is that the organization can continue to help individuals restore to a new level of emotional and mental health.  God is amazing and is the creator of healing.  He knew we would get hurt in this world and has given us the process of healing to recover from deep wounds.  If you are considering seeking counselling for yourself, I hope you push through the fears and anxiety that sometimes accompany the thought of getting help, and that I see you soon.
God is good.
Elaine Binnema