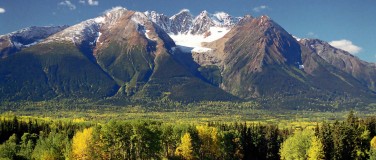 Counselling In Smithers, BC
We feel privileged to offer Christian counselling services to beautiful Smithers, BC.  What a wonderful place to live; near the mountains, in a close knit community.  Because of the great support of local churches, we are able to send a counsellor to Smithers two days a month to counsel at the Christian school and support the community through individual and couples counselling at the Smithers Christian Reformed Church.
Jan Bryant is the primary counsellor going to Smithers, BC.  Please see the therapists' page to gain more information about Jan.  Jan has many years of experience in school counselling and has a local private practice as well.  For more information about Jan, please also see her website www.janbryant.ca
Schedule
The days of the month that Jan goes to Smithers varies.  Please call the office at 1-877-585-1411 (toll free) to receive the current schedule and to book an appointment with Jan.  It is important to book as soon as possible so that we can do our best to accommodate you.
Telephone Counselling
We also offer telephone counselling for individuals who desire counselling on a more regular basis or are not available for the monthly counselling days.  Please call the toll free number 1-877-585-1411 to set up telephone counselling with a local counsellor.  Ask for a FREE initial 15-minute consultation with a local therapist to discuss the suitability of telephone counselling for you!
The administrator will be able to set up an appointment time for telephone counselling, send you the appropriate paperwork necessary to begin, and confirm your fee and payment method.  For telephone counselling we request payment by Visa or MasterCard.
There are certain situations that are not suitable for telephone counselling.  Please speak with our administrator if you are unsure if your situation can be helped by telephone counselling.