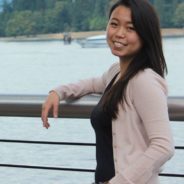 Nina is a Registered Clinical Counsellor with the BCACC and has a Masters in Marriage and Family Therapy from ACTS/TWU. She feels deeply privileged to work with people at every stage of their journey. Her gentle and soft presence invites clients to feel safe and welcome. Nina works from a systemic perspective and incorporates various therapeutic modalities to help clients gain clarity and reach their goals. She particularly enjoys working with parents, children and teens regarding anxiety, aggression and parent-child relationships. Her hope is that every person that comes to her office will feel valued, respected and safe.
In her spare time, Nina enjoys cooking and eating vegetarian cuisine, hiking and spending time with her church. She also spends more time than she probably should, listening to audiobooks.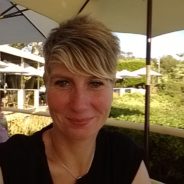 Prior to coming to Canada two years ago, Monique worked as a therapist and teacher in the mental health field in Melbourne, Australia. With a deep compassion for people to reach their full potential, Monique believes that it is important to create a counselling approach that fits the particularities of each individual. This personalized approach will incorporate a variety of therapies to meet the individual's or couple's situation, learning style and personality. After having worked in Australia for four years in the areas of relationship dynamics, mental health & trauma, grief & loss, and individuals with a variety of intellectual or physical impairments, she came to Canada to further enhance her therapeutic skills and recently completed her Masters in Marriage and Family Therapy at TWU/ACTS in Langley. Her genuine approach with clients offers a safe and caring space in which individuals, couples and families can explore their distressing concerns and associated difficulties in life. Monique is strongly committed to join the client on their journey towards achieving desired and preferred outcomes. Monique's training at TWU/ACTS has provided her with solid training regarding the integration of theology (faith) and psychology and brings keen awareness of these aspects in people's lives. As part of her personal time she loves spending time with her husband and three dogs in the outdoors of Canada, as well as travelling the globe. Monique has lived in 8 different countries, obtaining several languages along the way that she is always willing to put to the test.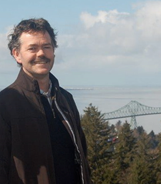 Heres has been teaching for 34 years in elementary and high schools in Alberta, Manitoba and BC. For 5 years he was principal of a growing elementary school. He obtained his MA in Counselling in 2007 and is a Registered Clinical Counsellor with the BCACC.
Experiences in the field of education enable him to counsel in a wide range of areas. These include work-related stress and burn out among professionals, parenting and family issues, alienation, isolation, bullying and rivalry, anxiety and depression.
Ongoing training and experience has positioned him to provide counsel in anger management, and life transition issues. He has participated in the conflict mediation process in schools and churches.
Heres' counseling approach is informed by a biblical worldview. Through grace based individual or group counseling, clients can experience renewed minds, and transformed relationships with God, neighbor and self.
Heres treasures his growing family. Making music, gardening, hiking, cycling, canoeing, playing chess and traveling are his favorite activities.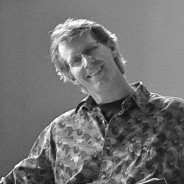 Brent comes from a rich and diverse background of pastoral life (Saskatchewan 83-88) and cross cultural missionary work ( Italy 91-97). He received his MA in Counselling Psychology from The Seattle School of Theology and Psychology in 2000 and has been working with Coastal Counselling Services (part of Burden Bearers of Canada) as a Registered Clinical Counselor ever since. Brent brings a warm, human and holistic approach to the counselling dynamic emphasizing the relational models of Psychotherapy. He believes that the most significant movement toward change and transformation is rooted in the authenticity and care of the relationship that develops between a client and therapist.
Brent covers a wide range of issues and needs in his counselling practice from depression, grief, anger, stress and anxiety including PTSD (Post Traumatic Stress Disorder) to couple counselling, addiction work, and addressing issues stemming from past abuse (emotional, physical and sexual). Brent also has a heart to bring help and healing for those struggling with their spiritual journey.
Brent enjoys his part time restoration and recycling work with his art company (www.pasticheart.ca), live theater, great literature, moving poetry, slow food and stirring movies. He finished his first ever sprint triathlon this year and is very thankful for his wife of close to 30 years and two adult children.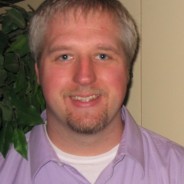 My name is Mike Ayers and I am a therapist with Cascade. I have a Master's degree in Marriage and Family Therapy from ACTS/TWU in Langley, B.C. I am a member of the British Columbia Association of Clinical Counsellors (BCACC), which gives me the designation of a Registered Clinical Counsellor (RCC). I also have a Master's of Divinity from MBBS in Fresno, California, and I served as a pastor for about 10 years.
My personal orientation to counselling is based in family therapy theory. I am trained to look for the underlying systems and patterns at work in relationships and I use a variety of scientifically proven techniques as deemed helpful. I consider it a privilege to come beside people, hear their story, and help guide them from their problem saturated story to one of hope and new opportunities.
Underpinning this orientation to counselling is my Christian perspective and worldview. I am not a Christian counsellor as much as I am a counsellor who is a Christian. It is your decision how you want your faith included or not included in the counselling session in terms of prayer, biblical passages, and discussion of specific faith issues. All individuals of any faith or no faith are welcome to participate in counselling with me.
I am always learning and consider it a privilege to learn from my clients as well. I have received specific training in conflict management and mediation, counselling couples, understanding abuse in relationships, Narrative Therapy, Gottman Method Couples Therapy, and Gordon Neufeld's theory.
I enjoy and am comfortable working with couples, families, and individuals. It would be my privilege to work with you in counselling. Please call the office and set up a first appointment or a free consultation to meet me. I look forward to meeting you and working with you!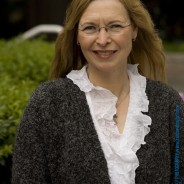 Jan Bryant received her Masters of Education in Counselling Psychology degree at the University of British Columbia and is credentialed as a Canadian Certified Counsellor with the Canadian Counselling and Psychotherapy Association. Jan also has her Waldorf Collaborative Counselling Certification from Antioch Graduate School, New England, mediation training from the Justice Institute of BC and extensive professional development in the area of grief and loss.
She has experience as a school counsellor at several independent schools in Vancouver, North Vancouver, Burnaby, Richmond and Surrey, for students from Kindergarten through Grade 12. As well Jan has a private counselling practice. Jan provides Parenting Workshops and Professional Development Workshops for teachers, counsellors, caregivers and clergy. Her particular areas of expertise are grief and loss, trauma, life transitions, adolescents, and school and parenting challenges.
Jan's previous careers include: landscaper, lawyer, School Administrator, and she founded and was the Executive Director of the North Shore Grief and Loss Resource Centre.
She is the Co-Leader for the North Shore chapter of The Compassionate Friends, a self-help support group for parents coping with the death of one or more children.
Jan is passionate about her work, her children, singing, gardening, and her faith.
Jan is currently working with Cascade providing school and individual counselling in the Smithers area as well as school counselling in Vancouver.